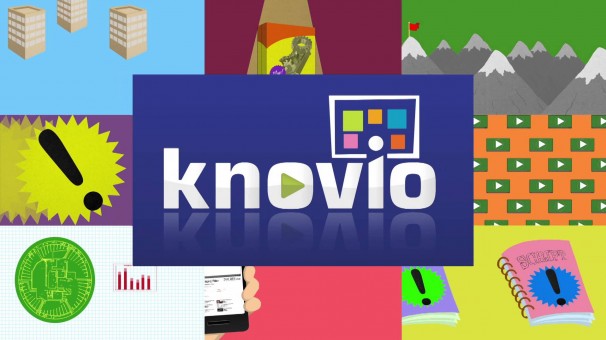 Business videos – or more generally video content can come in many shapes and sizes… From shortform Vine or Instagram videos, to snappy promotional or indepth training videos. But not everyone is comfortable with camera and editing equipment, so what options are available for those looking to create effective business videos without the skill or cost of a professional videographer?
Let's assume you have a knock-em-out slide deck and a wonderfully charismatic presence on stage, and that the information you have to share is, well… let's just say there are people out there searching for it. That's where this new app for iPad comes in. Knovio allows you to create truly compelling business videos using your powerpoint presentation and the video camera on your iPad. The interface is simple enough for even the most tech-inept to navigate, and opens new opportunities for integrating video content into your marketing/communication strategy.
For a more extensive review of the app, check out this article by Greg Jarboe via REELSEO.
http://www.myfrienddan.com/wp-content/uploads/2014/04/knovid-606x340.jpg
340
606
Dan Freund
http://www.myfrienddan.com/wp-content/uploads/2015/03/DanFreund_logo.png
Dan Freund
2014-04-15 09:48:18
2014-04-16 13:00:04
Business videos created from your presentations